Venue Update:
Due to Embassy security clearance concerns, we've shifted to COVE which is more convenient location and conducive to networking.
New Location:
COVE, 1990 K Street N.W., Washington, DC. 20006
The closest metro stop is Farragut West
Featured Speaker and Other Distinguished Guests:
Now committed is Ms. Karen Britton, Senior VP / COO, e-Management and former White House CIO – see full bio below. She'll be joined by a few colleagues, including c-level government executives and International diplomats.
About Karen Britton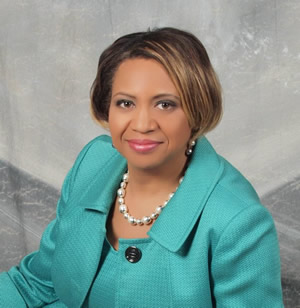 Ms. Karen Britton is a graduate of the University of Massachusetts with a Bachelor of Science Degree in Industrial Engineering and Operations Research. She holds a Master of Science Degree in Management from Florida Institute of Technology. She is a graduate of the Defense Systems Management College and is certified Level III in Program Management.
In 2000, Ms. Britton was promoted to the position of Deputy CIO for IT Capital Planning. Ms. Britton then served as the Deputy Command Information Officer for NAVSEA where she was responsible for managing Command-wide Information Technology planning, policy, and budget. Ms. Britton departed the Department of Navy in 2007 for an opportunity in the private sector and was selected for a Program Management position where she provided support to the Department of Energy for implementing capital planning and developing an enterprise architecture plan.
In July 2009, Ms. Britton joined the Office of Administration, Executive Office of the President as the Deputy Chief Information Officer. Subsequently, Ms. Britton received her Commission as Special Assistant to the President, Chief Information Officer. During her tenure at the White House, Ms. Britton spearheaded cloud computing strategy, agile software development methodologies, and Open-Source approaches to deliver the President's message to the American people in a variety of innovative ways. Ms. Britton directly supported the President's vision of cybersecurity protecting the confidentiality, integrity and availability of unclassified information systems.
In her current role at e-Management, Ms. Britton assumes a broad range of responsibilities including the company's expansion into the Department of Defense, federal civilian and intelligence agencies. In addition, Ms. Britton is responsible for developing strategic commercial corporate relationships.
Ms. Britton is a graduate of Excellence in Government Fellows Program. She is also a recipient of the Partnership for Public Service Leadership in Action; the Navy Meritorious Civilian Service Award; and the National Women of Color in Technology Award.
$35 Standard ticket which includes complimentary hors d'oeuvres and beverages. NOTE: This event is free for Platinum members. Contact to get a Promo Code.
Very Special Thanks to Our Flagship Sponsor: Evergreen Information Technology Services, Inc
Please contact Warren Edwards via email or phone with questions or concerns.
Sincerely,
Warren Edwards
The McPherson Square Business Council
warren@mcphersonbizco.org
301-440-0282